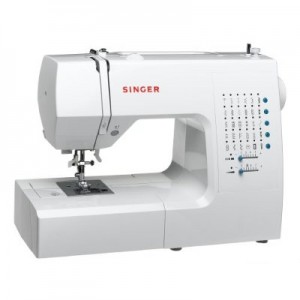 Like other household appliances, the sewing machine has progressed into the high tech realm. Gone are the basic models of years gone by, that were difficult to set up and hard to use. Don't let all this talk of sewing machine advancements frighten you, though.
These machines still function like the older models did, they just have built-in digital functions that make it simple to take care of all kinds of sewing projects.
As usual, Singer is leading the way with sewing machine advancements, and their Singer 7442 Electronic Sewing Machine is a case study in the modern features that the best sewing machines should offer.
No More Manual Set Ups
It can be very frustrating to set up every type of stitch or function manually, and thankfully, you don't have to do those tedious tasks anymore. That's because the Singer 7442 Electronic Sewing Machine does all of the hard work for you.
With 30 built-in stitches and literally hundreds of functions, you'll never have to guess your way through a tricky stitch set up again. That means you can concentrate more on the actual sewing work and less on setting things up. There's simply no better way to be more productive, whether your mending or taking on a difficult sewing project.
Singer 7442 Sewing Machine Features
Comes with simple to use push-button controls to adjust stitch length and width
One step buttonholer helps you sew perfect buttonholes
Snap on presser feet and a needle threader
Free arm sewing machine design
LED light for perfect sewing light conditions
Comes with a full assortment of sewing accessories
25 year warranty
Dimensions: 19 by 9 by 14 inches
For generations Singer has been the premier maker of sewing machines and accessories. They've built upon their already stellar reputation with the Singer 7442 Electronic Sewing Machine.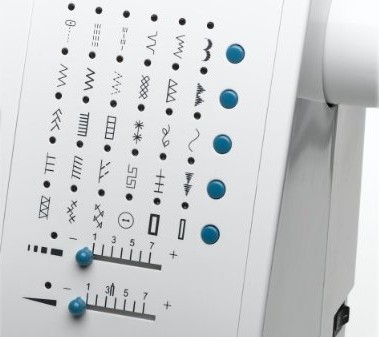 It's simple to use for new sewing hobbyists and experienced folks alike. And with an affordable  price tag, this is a sewing machine that can fit in any home budget.
Customer Scores
Out of 56 customer reviews that we found, this sewing machine averages a rating score of 3.8 stars out of 5 stars possible. The majority of online reviewers gave this Singer sewing machine very high marks, but a few customers expressed concerns about it.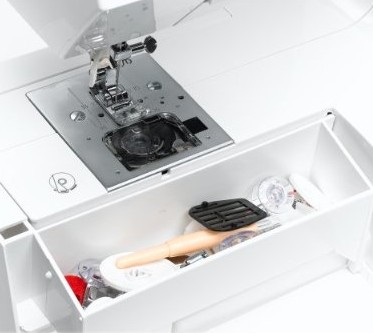 The most prevalent complaints seemed to be related to some mechanical difficulties, but these seemed to be isolated incidents. And since your purchase is protected by a 25 year warranty, your investment in this sewing machine is protected for years to come.
With the Singer 7442 Electronic Sewing Machine, you get the most recent sewing machine features in an affordable model from the world's leading sewing machine manufacturer.