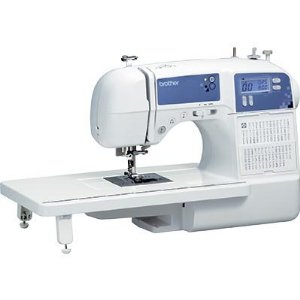 Most people own one, maybe two sewing machines during their entire life. That means, you want to choose one that has all of the features you need. Whether you've been sewing for decades or just recently started, having the right machine is crucial.
Brother has been producing some of the most talked about sewing machines for years, and one of their most acclaimed models is the Brother XR9000 Sewing Machine. While it's officially listed as an intermediate sewing machine, beginners and veteran sewers will enjoy using it too.
And since it packs in a lot of the most useful features, you'll find that there is virtually no limit to what you can create with this sewing machine.
Every day & Specialty Sewing
You never know when you might switch from a simple stitching project to a more elaborate sewing job. No matter what you're working on, you'll find that the Brother XR9000 Sewing Machine is more than up to the job at hand.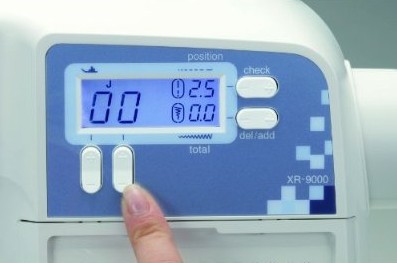 With 80 built-in stitches, ranging from utility to decorative, and 120 stitch functions to choose from, you'll never run out of creative options for your most daring sewing projects. And since the Brother XR9000 is backed up with a 25 year warranty, your purchase is protected for years to come.
Brother XR9000 Sewing Machine Features
80 built-in decorative, utility and heirloom stitches
120 stitch functions
Wide zigzag and decorative stitches
Automatic needle threading and built-in thread cutter
Comes with lots of sewing accessories
Variable speed settings puts you in charge of sewing speeds
25 year limited warranty
If you like to have total control of how you sew, you'll be amazed at the customizing options that you get with the Brother XR9000 Sewing Machine.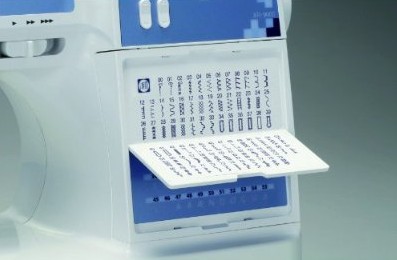 In addition to all the stitch patterns and functions, you can choose to operate the Brother XR9000  with the foot-pedal, or with the convenient buttons built into the machine. That means that you get to choose the way you want to get your sewing work done for every project.
What Are Customers Saying?
We checked out quite a few Brother XR9000 Sewing Machine reviews from real life customers. The average rating for this model is 4.1 out of 5 stars.
More than a few people called the Brother XR9000 a wonderful sewing machine. A few customers expressed concerns about sewing thick material, like leather, with this model, but overall the customer response has been very positive.
Remember, you will more than likely use your next sewing machine for decades. Make a smart choice and get the model best suited to your needs. The Brother XR9000 Sewing Machine offers you flexibility, power and easy to use options, so it's the logical choice for people who take their sewing seriously.