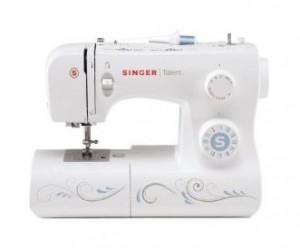 If you're new to sewing or a more experienced seamstress looking for a backup sewing machine, you know how important it is to get a good value for your money.
Providing excellent value in an entry-level sewing machine seems to be just what Singer had in mind when they introduced their Singer Talent Sewing Machine.
This sewing machine delivers a lot of the best features needed in a reliable sewing machine, at a price that is very affordable.
Customers are already posting great reviews about the Singer Talent Sewing Machine online, and once you hear more about it, you'll understand why.
Easy Adjustments
To really excel at sewing, you've got to be good at making adjustments on the fly. Unfortunately, a lot of the most popular sewing machines are pretty difficult to adjust. The Singer Talent Sewing Machine, on the other hand, makes every kind of sewing adjustment as easy as can be.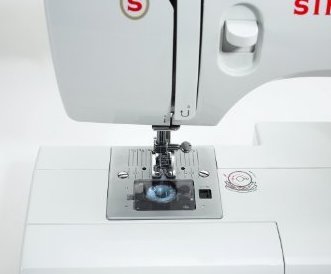 From its automatic threader to simple stitch adjustments, you'll never have to waste excess time getting this model set up and ready to go.
Singer Talent Sewing Machine Features
23 built-in stitch patterns
Simple one-step buttonhole
Automatic needle threader
Easy to adjust stitch length and width
Bobbin easily drops in at the top
Weighs just 13 pounds
If you already have a larger sewing machine set up at home, the Singer Talent Sewing Machine makes an ideal, portable sewing machine, that's easy to take anywhere. Since it weighs in at a feather light 13 pounds, you'll be able to pack this sewing machine in your car and take it wherever you need to be.
Customer Comments
As we said, the Singer Talent Sewing Machine reviews from customers have been pretty impressive. We looked at about 10 reviews while preparing for this Singer Talent Sewing Machine review, and the customer comments were very impressive.
All told, real life customers have rated this machine to be a 4.3 star sewing machine, with 5 stars being perfect. That's a great score for a sewing machine that costs a heck of a lot less than similar models from other manufacturers.
If you've been putting off buying a spare sewing machine, or simply need a basic, entry-level model, you'll love the Singer Talent Sewing Machine. It's made for people who want to spend less time setting up and more time enjoying sewing. If that sounds like you, this could be the sewing machine you've been waiting for.