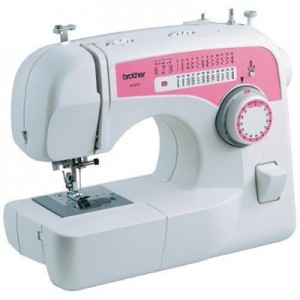 It's not unusual to go years and years without having to buy a new sewing machine, especially when you buy from one of the top manufacturers, like Brother.
If it's been a while since you've scoped out the latest sewing machines available, you might be pretty surprised to see how they have advanced over the years.
One thing's for sure – today's sewing machines are high tech pieces of machinery that can do a lot more than their predecessors could. A great example of the improvements sewing machines have gone through is the Brother XL2610 Free-Arm Sewing Machine. With built-in stitch functions and automated features, you'll be amazed at how much easier sewing is with this popular model.
An Eye for Details
Of course, you know that it takes an eye for the little things to be successful at sewing and mending, and the same holds true of making a great sewing machine. Brother has demonstrated their attention to details with the Brother XL2610 Free-Arm Sewing Machine.
It's built with all of the little things that add up to big benefits for users. It has a built in light to make it easy to see what you're working on in any kind of lighting conditions.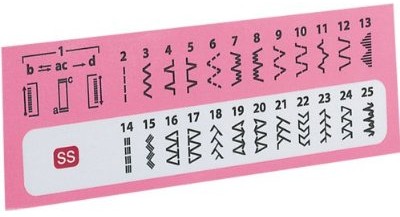 Sewing notions and a thorough user manual are also included, so you'll be able to use every one of the new features without guessing how they are used. It doesn't get any simpler than that.
Brother XL2610 Sewing Machine Features
Free-arm sewing machine from Brother
25 built in stitches and 59 stitch functions to make any type of sewing or mending job easier
Automatic bobbin winding and drop-in bobbin system
Built-in handle for easy carrying
Comes with a foot control for precision sewing
Backed by an unbelievable 25 year warranty
A Solid Reputation
We decided to look online to see what kind of reputation the Brother XL2610 Free-Arm Sewing Machine has with actual customers. Amazingly enough we found 50 customer reviews on one website alone. You don't see more than 20 or 30 reviews unless a product is a top seller, so we could instantly tell that this is a very popular model.
The average score among these 50 customers was 4.4 stars out of 5 stars possible, so even the reviewer scores attested to the high quality and customer satisfaction people recorded regarding the Brother XL2610 Free-Arm Sewing Machine. You've got to love it when you find good customer testimonials for a product before you buy it for yourself.
For years now, Brother has been introducing some of the best sewing machines in the world. Their progressive designs and easy-to-use features make their sewing machines stand out from the competition, as they are easy to use for seasoned seamstresses and new sewing hobbyists alike.
No matter what your level of experience, you'll find that the Brother XL2610 Free-Arm Sewing Machine is simple to use, yet capable of all the advanced sewing techniques you need as you progress to more difficult sewing projects.